COTA CONFERENCE 2023
Speakers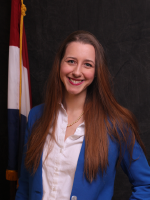 Interim Assistant Commissioner for Postsecondary Policy, MDHEWD
Samantha Dickey is the Interim Assistant Commissioner for Postsecondary Policy with the Missouri Department of Higher Education and Workforce Development. She's been with the agency for over eight years, previously serving in legislative, project management and policy development roles. Through her work, she has strived for systems that support equitable student success so individuals can achieve their full potential.
Samantha holds a Master's in Public Administration from Arizona State University and a Bachelor's degree in Linguistics from Truman State University.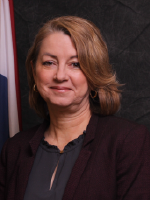 Senior Associate Research Analyst, Office of Postsecondary Policy, MDHEWD
Alicia joined the Missouri Department of Higher Education and Workforce Development in 2017 and is currently a Senior Associate Research Analyst in the Office of Postsecondary Policy where she works with public and independent institutions of higher education. In her role, she helps colleges and universities gain state approval for new programs, make changes to existing programs, and maintains a statewide academic program inventory. She also manages the CORE 42 project, which guarantees the seamless transfer of over 2,400 courses for Missouri college students. Alicia graduated from Southern Illinois University in Carbondale and earned a Master of Arts in Art History from Washington University it St. Louis.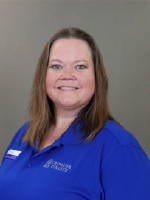 Director of Student Success & Retention, Crowder College
Helen Hale is the Director of Student Success and Retention at Crowder College. She has been employed with Crowder College since the summer of 2011 and has a passion for student persistence and graduation. In her role, she supervises a team of support staff dedicated to supporting the mission of Crowder College and positively impacting student experiences. She joined COTA in 2018 to represent 2-year public institutions. Miss Hale's educational background is diverse and is currently in pursuit of completing a Ph.D. in Industrial and Organizational Psychology. She holds an M.Ed. in Higher Education Administration, B.S. in Secondary Science Education with a minor in Physics; and a B.S. in Biology. In her free time, she enjoys spending quality time with her family and 4 rescued dogs.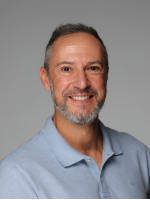 Director, Academic Advising & Transfer Center, Missouri State University
Ross Hawkins is the Director of the Academic Advising & Transfer Center at Missouri State University in Springfield, MO. He was introduced to academic advising at Missouri State University as a graduate assistant while pursuing an MBA. Upon graduation, Ross began working in the College of Business at MSU as an academic advisor/retention specialist and an adjunct instructor. He served in this role for three years and then accepted a transfer advisor position in the Academic Advising & Transfer Center. This position was later reclassified to an Assistant Director and Ross assumed the director position in January 2020. Ross primarily works with undeclared students and students interested in an individualized major. He also advises students who have been academically suspended and seeking reinstatement into the University. Ross administers the campus-wide advisor training and development program. Ross also has served as an adjunct instructor at Ozarks Technical Community College, which helped him gain an understanding of the importance of administrators at community colleges and senior institutions working together to facilitate meaningful and positive transfer student experiences. Ross believes in the significance of higher education and values student interactions. He continues to advocate for students at Missouri State University and at the state level with his involvement on COTA.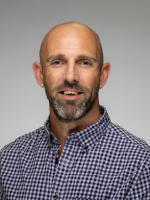 Associate Director, Academic Advising and Transfer Center, Missouri State University
Justin Johns, MSW, LCSW, has worked in higher education since 2012. He received his Bachelor's degree in Psychology and Master's degree in Social Work at Missouri State University. He has worked as a mental health clinician at the Missouri State University Counseling Center and now serves as the Associate Director of the Academic Advising and Transfer Center at Missouri State University. In his current role, Justin administers the Bachelor of General Studies degree, which is an interdisciplinary program. He works closely with undeclared students and participates in the campus wide academic advising training and development program. Additionally, he co-founded the Missouri State University Collegiate Recovery Program and teaches per-course in the Missouri State University School of Social Work. Justin is passionate about student success and helping students during their academic journey. He embraces the role of student advocate, supporter, and mentor.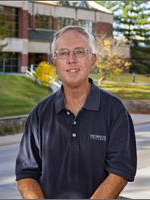 Chief Accreditation Officer, Westminster College
A longtime faculty member at Westminster College, Dr. Jones is currently Chief Accreditation Officer and the senior member of the Westminster faculty. He received his A.B. and Ph.D. degrees in psychology from the University of Southern California and has published a number of articles, educational materials for psychology courses, and has presented more than thirty times at professional conferences. In past years, he served Westminster in a variety of roles, including several years in academic administration twice as Associate Vice-President/Associate Dean of Faculty and three times as Acting Vice-President for Academic Affairs. Prior to that, Dr. Jones served as the department chair for psychology, the division chair for social sciences, the Director of the Westminster Seminar Program, the Director of Academic Advising, and the Director of Assessment. Additionally, he works with both national, regional, and state associations, including as President of the Alpha Chi National College Honor Society, as an HLC Peer Review Team Chair, as a member of the Missouri Committee on Transfer and Articulation (COTA), and as a leader with the Advanced Placement Program in Psychology.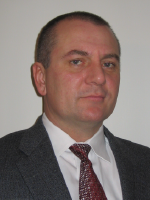 Assistant Registrar, University of Missouri
Roberto was an international transfer student and earned a degree in Computer Science from MU. He had his start in Higher Education as a data analyst/report writer at Loyola Law School in Los Angeles. He was the Registrar at Hamline University School of Law and at the University of Chicago Law School. He nowadays serves as Assistant Registrar for Degree Audits at MU.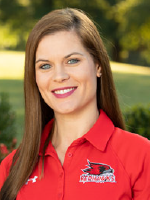 Associate Director of Recruitment, Southeast Missouri State University
A native of Cape Girardeau, I attended Southeast Missouri State University for both my undergraduate and graduate degrees in business. I began working at my alma mater in the admissions department in 2013. I have served several roles over the years but my passion has always been with the work for transfer students.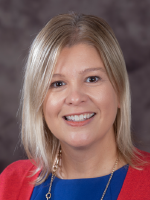 Registrar / Director of Institutional Research, College of the Ozarks
Lacey Evans Mattheis has served in Student Affairs for the past 17 years. She began her career in recruitment and admissions at Mercy College of Nursing and Health Sciences. Lacey spent ten years working for Ozarks Technical Community College in a variety of roles including the College Registrar/College Director of Admissions. Six years ago Lacey accepted the opportunity to return to her alma mater, College of the Ozarks, where she is currently the Registrar/Director of Institutional Research.
Throughout her career, Lacey has worked to eliminate barriers to higher education for students. Additionally, she has focused on retention, persistence, and completion goals. She believes in data driven decision making and bringing forward practical solutions for implementation.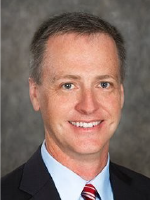 Assistant Vice Chancellor of Academic Affairs, Ozarks Technical Community College
Dr. O'Connor is the assistant vice chancellor for academic affairs at Ozarks Technical Community College. He has been with the college for over 20 years and in that time has held several position. Beginning as a Biology instructor, he also has held the positions of Director of Grants Development, Assistant Dean of Sciences, Assistant Dean of Academic Services and also is the Transfer and Articulation Office along with being the Academic Ombudsman. Gavin obtained his Bachelor of Science degree in Animal Science and his Master of Science in Biology from Missouri State University and his Ph.D. in Educational Leadership and Policy Studies with an emphasis in Community College Leadership from the University of Missouri-St. Louis.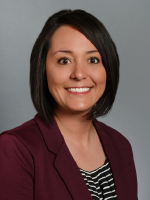 Director of Academic Pathways, University of Missouri – Columbia
Cecilia Olivares currently serves as the Director of Academic Pathways at the University of Missouri in Columbia, where she leads the Discovery Center and Transfer Center. The Discovery Center is the academic home for students exploring majors at the university or needing assistance with a major change. The Transfer Center staff includes admissions coordinators to navigate prospective transfer students through the transition into Mizzou, academic advisors to guide students in their academic endeavors, and programming to help transfer students engage in the Mizzou community. Cecilia also co-chairs the Academic Advising Leadership Council at Mizzou.
Previously Cecilia was the Director of the Center for Academic Retention and Enrichment Services at the University of Memphis (TN) and Director of Advisement, Student Records, and Career Services at Heartland Community College (IL). She is an active member of NACADA: The Global Community for Academic Advising and served as the NACADA President in 2020-2021. Cecilia received her B.A. in Foreign Language and International Affairs from the University of Puget Sound (WA) and M.Ed. in Educational Leadership and Policy Studies from Iowa State University. She is a doctoral candidate in the Educational Leadership and Policy Analysis program at Mizzou and hopes to defend her dissertation by Spring 2024.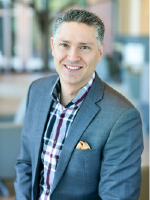 Senior Vice President, Lindenwood Global and University Strategic Enrollment Management, Lindenwood University
Dr. Joe Sallustio is one of our nation's foremost higher education experts. He has led a broad range of educational institutions giving him a unique and effective breadth of knowledge in on-ground and online higher education administration. Joe holds an EdD in organizational leadership from Northcentral University, an MS in organizational leadership from Regis University, and a BS in speech communications from the State University of New York College at Oneonta.
He is also co-founder and host of "The EdUp Experience," the nation's leading higher education podcast. Early after its founding, The EdUp Experience Podcast introduced its President Series and gave voice to what's happening at the very top of the industry — how problems are solved, how students are served in new ways, how institutional visions are giving way to a collective re-envisioning of the entire industry. Joe and Elvin realized they had captured lightning in a bottle … that the stories and insights from 100+ college and university presidents is a modern-day masterclass in academic leadership. Find out how the future of higher education will manifest in Commencement: The Beginning of a New Era in Higher Education – a book by Dr. Joe Sallustio, and Kate Colbert, including contributions by Elvin Freytes.
With over two decades of experience in higher education operations, Joe has led teams in marketing, enrollment, finance, financial aid, student services, student affairs, human resources, accreditation/Title IV compliance, business-to-businesses relationships, and product strategy for on-ground/hybrid and online universities. Specifically, his extensive experience in scaling marketing and enrollment activities has driven the success of many of the institutions he has served.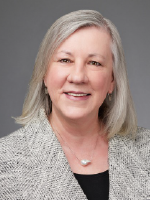 Vice President and Chief Transformation Officer, the Higher Learning Commission (HLC)
Karen J. Solomon serves as Vice President and Chief Transformation officer at the Higher Learning Commission (HLC). She serves as a liaison to a portfolio of member institutions and is the Director of the Standard Pathway, one of HLC's two options institutions have for maintaining accreditation. Since 2016, she has been leading HLC's future-focused grant initiatives on innovation, student success, equity, quality awareness and alternative pathways within the workforce.
Dr. Solomon presently serves on the Council for the Advancement of Standards in Higher Education (CAS) as a public director and the Credential As You Go (CAYG) National Advisory Board. She is a past chair of the WCET Executive Council. Previously, Dr. Solomon was the founding Executive Director of Illinois Campus Compact and served in various roles at ACT, Inc and higher education institutions. She holds an Ed.D. in Adult and Continuing Education from Northern Illinois University.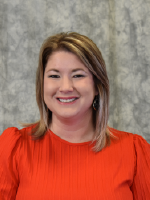 Associate Dean of Academic and Career & Technical Education, Moberly Area Community College
Katelyn Wilson is the Associate Dean of Academic and Career & Technical Education at Moberly Area Community College (MACC). She began as an advisor at MACC and has held multiple roles at the college throughout her 14-year employment. She received her A.A from MACC, her B.A. in Sociology from Columbia College, and her M.Ed. in Counseling from Stephens College. She has a passion for the work that colleges can do to ease the process for transfer students. She joined COTA in 2019 as a 2-year public institution representative. She values her role and the work COTA does for Missouri transfer students.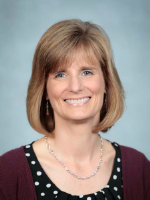 Associate Provost for Student Success, Missouri State University
Dr. Kelly Wood is professor of communication, Associate Provost for Student Success, and executive director of the Center for Academic Success and Transition at Missouri State University in Springfield, Missouri. Before taking on her current position, Wood held the Provost Fellow for Student Success role for three years. She also serves as the project director (PI) for a 5-year cooperative Title 3 grant with West Plains campus supporting first-generation students. Previous roles and positions include primary pre-major advisor for communication students, four years as head of the department of communication, two years as Associate Dean in the College of Arts and Letters, and six years as assistant department head. She received her B.A. and M.A. in communication from the University of Dayton and Ph.D. in communication studies from Ohio State University.