Transfer League: Ensuring Equity in Transfer
The Missouri Department of Higher Education and Workforce Development hosted the annual Committee on Transfer and Articulation (COTA) Conference on Thursday, February 17th from 8:30 a.m. to 12:30 p.m. The conference was virtual, just like last year's conference.
The 2022 COTA Conference, "Transfer League: Ensuring Equity in Transfer" featured keynote speaker Dr. Toyia Younger, Senior Vice President for Student Affairs at Iowa State University.
Openings, Welcomes, and the Keynote Presentation "Creating a Transfer Receptive Culture Using an Equity Lens" from Dr. Younger
Avoiding Compassion Fatigue and Practicing Self-Care and Well-Being
Transfer Students: Where Do They Come From and How Do I talk to Them?
Career and Technical Education
Equity Report on Affordability
Committee Acknowledgements, COTA Updates, and Closing Session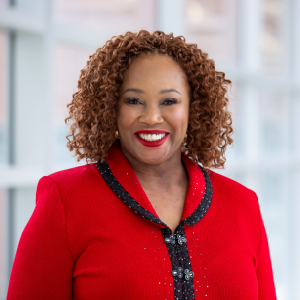 Senior Vice President for Student Affairs, Iowa State University
Dr. Toyia K. Younger assumed the position of Senior Vice President for Student Affairs at Iowa State University on August 17, 2020. In this role, she provides strategic leadership to the Division of Student Affairs, which encompasses a broad and diverse portfolio of student-centered departments, offices, and teams organized into three units that include the Dean of Students Office, Student Health and Wellness, and Campus Life, each led by an Associate Vice President. With over 650 professional staff and 800 student employees, the Division of Student Affairs shares one common goal: challenge and empower students to succeed as productive citizens and leaders in a diverse community.
Dr. Younger formerly served as the Vice President for Leadership Development and Partnerships at the American Association of State Colleges and Universities (AASCU) from 2016-2020 where she provided the strategic leadership for the creation and delivery of programs that advanced the mission and priorities of nearly 400 state colleges and universities across the United States. Dr. Younger also served as the Associate Vice Chancellor for Student Affairs with Minnesota State Colleges and Universities (Minnesota State) from 2014-2016. In this role, she served as the chief student affairs officer for the system and provided support and advocacy for all student affairs functions on 31 college and university campuses. In addition to her student affairs responsibilities, she also served as the interim Chief Diversity Officer providing overall leadership and direction for developing, implementing, and monitoring programs and processes that promoted and sustained access, diversity, and equity throughout the system. She has also held positions as Assistant Provost at Towson University in Maryland and Director of Student Affairs for the Association of Public and Land-grant Universities.
An expert on a wide range of higher education topics, Dr. Younger focused her research and expertise in areas related to higher education opportunity and access including: community colleges, transfer students, college readiness and preparation, and underserved student populations. She also serves on the Advisory Board for the National Institute for the Study of Transfer Students. Her dissertation titled "The Case for Degree Completion: African American Transfer Students at a Traditionally White Institution" received several awards and recognitions. Dr. Younger has also been invited to serve as a keynote speaker at a variety of conferences focused on community colleges and transfer students.
A native of Flint, Michigan, she holds a doctorate in Education Policy from the University of Maryland College Park, a Master of Arts in Counseling and Student Development from Trinity University, and a Bachelor of Arts in Social Relations from Michigan State University.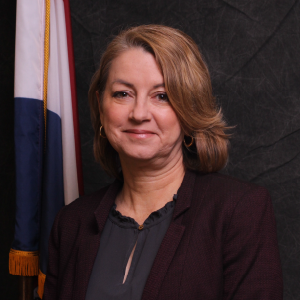 Senior Associate Research Analyst, Missouri Department of Higher Education and Workforce Developments
Alicia Erickson has worked for the Missouri Department of Higher Education and Workforce Development since 2017. Her duties at the department include oversight of new programs and program changes from public and independent institutions along with the administration of the state's general education equivalency matrix, CORE 42, and the state's SARA authorization process.
Previously, Erickson served as a communications specialist in the tourism industry, where she promoted travel by working with local, regional, and national media. She earned the Certified Destination Management Executive credential in 2015.
Erickson has a master's in Art History from Washington University in St. Louis. Outside of MDHEWD, she enjoys spending time with her two adult daughters.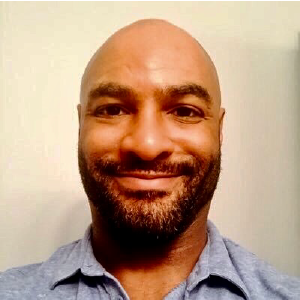 Missouri Department of Higher Education and Workforce Development, Student Initiatives and Projects Division
Jaron has been part of the department for nearly 10 years serving in various roles. He is currently part of the Student Initiatives and Projects division within the Office of Postsecondary Policy. Jaron is spearheading efforts to inform and network with secondary and postsecondary institutions about the opportunities of certificate and non-degree credential attainment. Jaron also heads the Student Mental Health Taskforce and leads the monthly Bridges to Success equity webinars.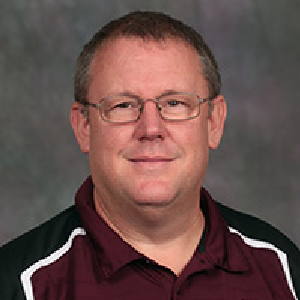 Missouri State University
Doug has worked at the Missouri State University Counseling Center for over 21 years. He earned his Master's degree at the University of Nebraska-Lincoln and his PhD at Indiana State University. Doug is a generalist, working from a person-centered base and drawing on cognitive-behavioral and developmental frameworks in his work with students. His areas of special interest include college adjustment difficulties, anxiety, LGBTQIA+ concerns, and loss and grief issues. Doug enjoys time with family and friends, visiting National Parks, and he has participated in RAGBRAI (Register's Annual Great Bicycle Ride Across Iowa) every year since 1975.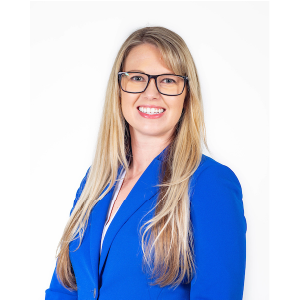 Associate Vice President for Admissions, Rockhurst University
Micaela Lenhart is the Associate Vice President for Admissions at Rockhurst University. She works with aspiring prospective students to help them start their educational journey to success.
Micaela holds her Bachelor of Science in Corporate Communication and Master of Arts in Speech Communication from the University of Central Missouri and is currently pursuing her Doctorate in Education at Rockhurst University.