Disability: New, Different, Transformatory, or Revolutionary Strategies and Approaches in Higher Education
Oct. 26 | 1:00 – 2:30 p.m.
This presentation will demonstrate how audio description (AD) provides access to the arts and myriad cultural activities for people who are blind. AD, a form of audiovisual translation, translates visual images to a sense form that is accessible for people who are blind or have low vision. Using words that are succinct, vivid, and imaginative, describers observe, select, and then succinctly and vividly use language to convey the visual image that is not fully accessible to a segment of the population—the American Foundation for the Blind notes that 31 million Americans are blind or "have difficulty seeing even with correction".
Cultural activities are an important element of our society, often expressing values, trends, fads, historical perspectives, or future directions. People who are blind or visually impaired want and need to be a part of society in all its aspects. Audio description – for media, voiced in pauses between lines of dialogue or critical sound elements – provides the means for blind or visually impaired people to have full and equal participation in cultural life. This is particularly true within higher education contexts, in arts presentations on campus and in every academic presentation or lecture that includes visual elements.
In the United States and in countries throughout the world the principal constituency for audio description has an unemployment rate of about 70%. With more meaningful access to our culture, people become more engaged with society and more engaging individuals—thus, more employable.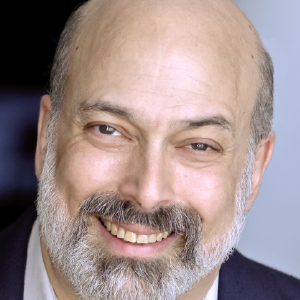 He / Him
Audio Description Associates