You Have a Friend in Me: Creating Safety and Belonging for LGBTQI+ Refugees
Oct. 25 | 10:45 – 11:45 a.m.
Belonging for LGBTQI+ Refugees, Misha Smith
A record number of anti-LGBTQI+ bills have been proposed or passed in the past year. LGBTQI+ refugees who are fleeing violence due to their sexual and/or gender identity can experience ongoing trauma if the area where they resettle has anti-LGBTQI+ bills in place that targets their community and limits their human rights.
The presentation will include data regarding current anti-LGBTI+ legislation as well as evidence-based information on what steps need to be taken to create inclusion and safety for refugees who resettle in the United States. The legislation's impact on refugees will be discussed as well as the role of community and peer supports to create a sense of safety and belonging for refugees in our communities.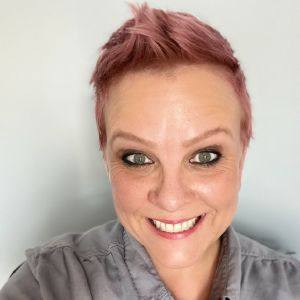 They / Them
Missouri Office of Refugee Administration